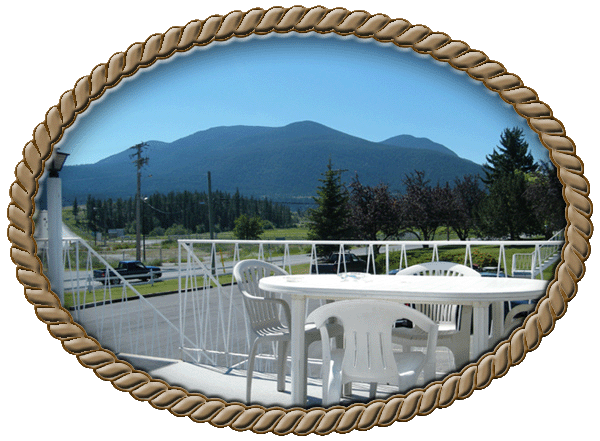 Beautiful View From The Upper Deck
2012
John Doe - Canada

"Family with older children" - Staff very accomodating, especially for our late night check in. Also very quiet considering it is just off the hwy 97. Would definitely stay again on another trip!
2013
Irene C - Parksville, Canada

"Half Way to Home" - The round up is located midway in my business travel route when I am on the road. The proprietor is friendly and flexible with easy late check-in arrangements. The rooms are comfortable and spacious. Recent renovations make this motel more agreeable than initial street appeal would suggest.
2013
JAST20 - Sandy, United Kingdom

"Good find" - Needed room on long journey, saw Irene C's review and tried it - owner as friendly as she stated and motel was just what we needed. Clean and comfortable room, although close to highway, noise was not a problem, recommended.
Lush Green Grass & A Picnic Table
2 Outdoor B.B.Q's For Guest Use
2013
G & B Butterworth - Australia

Great Room - Clean, Comfortable & Quiet. Will recommend to friends travelling this way.
2013
Geoff & Joan Hodgekinsen & Friends - Hope,B.C., Canada

I am very sorry we did not get your names while we were at your very comfortable place. Thank you for being so kind and helpful during our stay there Fri. 16th. After our terrible accident with a deer on the highway and the car not driveable we four 80+ year olds were pretty shaken up. You were very understanding. Again, our thanks.
2013
The Robertsons

Thank you for a very peaceful nite in your motel. The queen beds in #5 were very comfortable and your new bathrooms were beautiful and very clean. Free wi-fi was a bonus. We will return more often now that we know your very clean motel.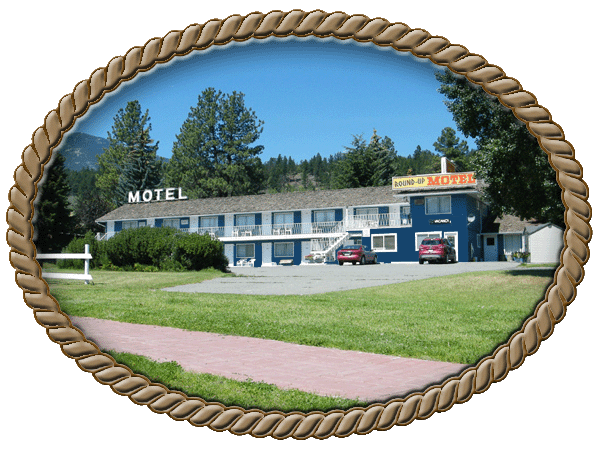 Visit Round Up Motel
& Enjoy Your Stay!
2013
Dan & Mary Lou J.

We appreciated the clean fully provided room to stay. An oasis for weary travelers and will recommend to anyone traveling this way.
2013
M. Henderson

Great Rooms - Friendly Owners.
2013
Tim & Sue

Great Motel for us Seniors. Very convinient & good price.
2015
Katryn - North Vancouver

You are truly amazing for customer service - way above and beyond :)
I very, very much appreciate all you did!
Will definitely recommend your motel anywhere I can.
2016
Dan Palate Trucking Inc. - Prince George, BC

Spotless Motel, very nice owner manager.
Keurig machine, Toaster, Electric Kettle, Microwave, Fridge, All Utensils.
Perfect Stay. I'm IMPRESSED! Try It!!!